2018
07.17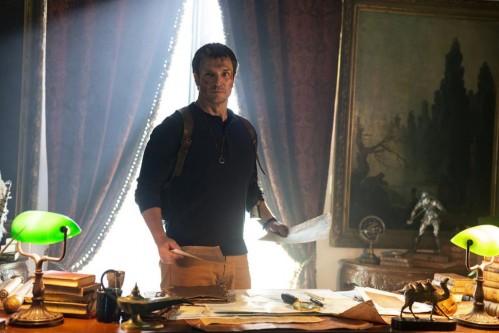 Perhaps drawing inspiration from Ryan Reynolds' leaked Deadpool footage, Nathan Fillion stars as wise-cracking treasure hunter Nathan Drake in a 15-minute short film by director Allan Ungar (Gridlocked) based on the Naughty Dog video game, Uncharted.
A film adaptation of the game has been struggling to see light of day for years, during which fans of its hero, Nathan Drake, have hoped against hope Fillion, who bears an uncanny resemblance to the character in looks and manner, would score the role.
Unfortunately, Sony is currently envisioning a younger Drake, tapping Tom Holland (Spiderman: Homecoming) for the part some time ago. But, that's not stopping Fillion and Ungar from finally making fans happy — and proving to Hollywood how the "Firefly" star truly owns it.
The Uncharted short film itself is a blast and co-stars Stephen Lang (Don't Breathe) as Drake's sidekick Sully and Mircea Monroe (Fifty Shades of Black) as his lady and photojournalist Elena. Drake's smart-ass quips are gold and the action resembles the game in tone and actual shots! If not the big screen, here's hoping it makes it to the small.
Peep it: