2016
06.20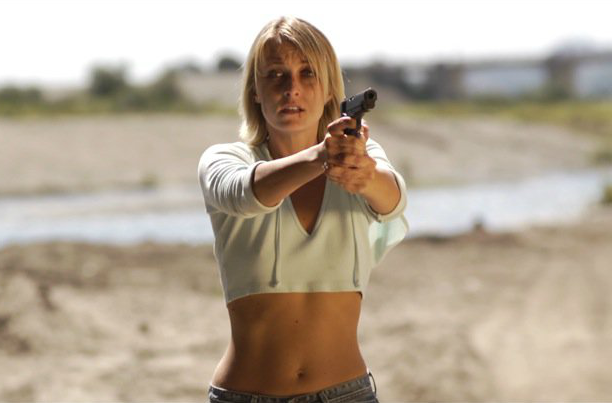 A trailer has gone online for German director Marcel Walz's remake of Blood Feast, the 1963 H.G. Lewis classic that carries the distinction of being the very first splatter film. Walz's credits include Seed 2 and Le Petite Mort (Little Death).
Robert Rusler, they called him "Mad" Max in Weird Science, plays an American restaurateur in France, moonlighting at a museum where he falls for an Egyptian deity demanding human sacrifice, including the lives of his wife and daughter.
Stunners Sophie Monk of The Hills Run Red and Sadie Katz (pictured above) of Wrong Turn 6 play Rusler's daughter and evil goddess, respectively. No word on a release date as of yet.
Peep it: